Augusta Board of Education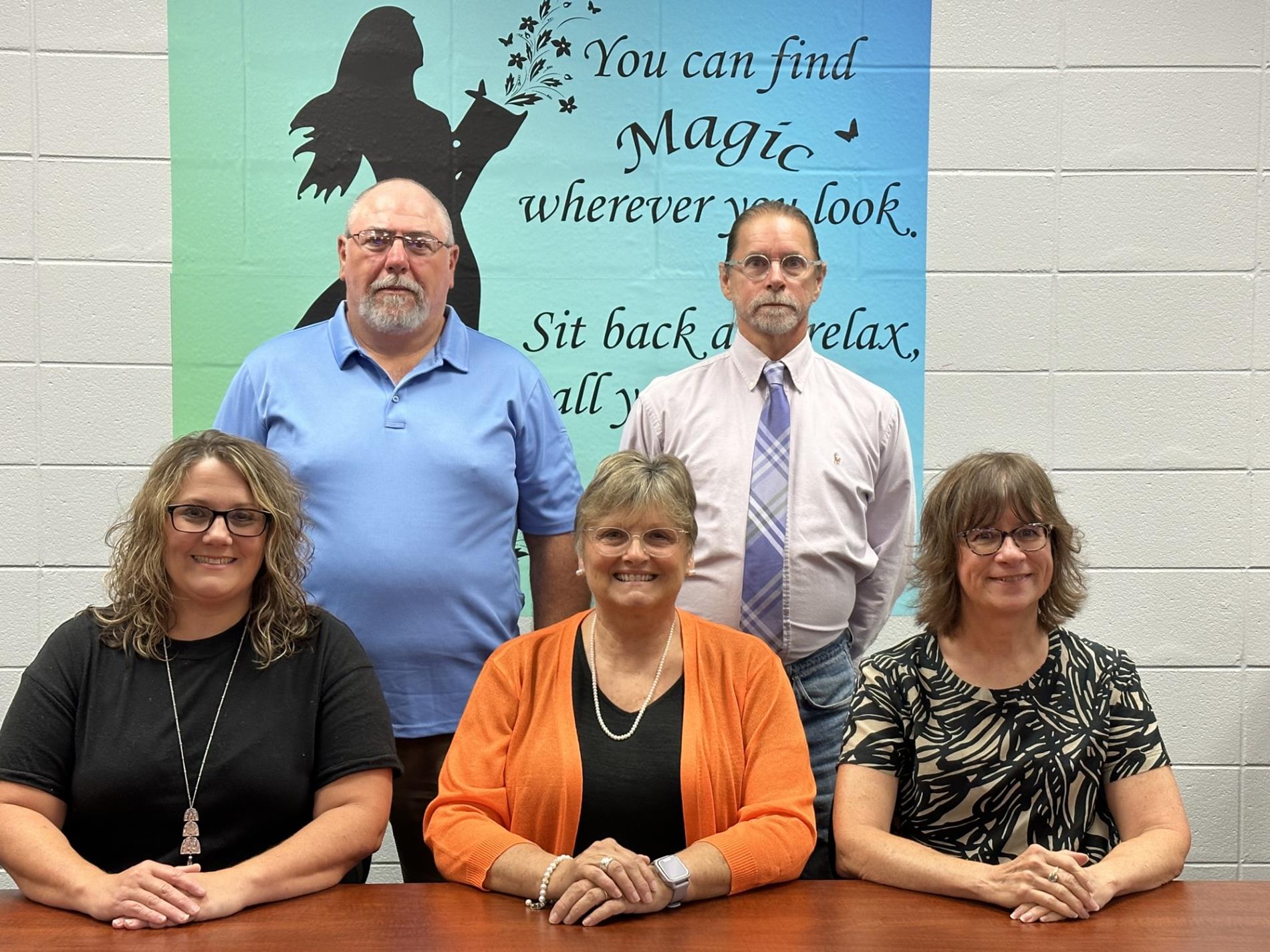 Front Row: Chasity Saunders, Laura Bach (Chair), Dionne Laycock
Back Row: Brian Jett, Shawn Hennessey (Vice Chair)
Title: Chair
Email: laura.bach@augusta.kyschools.us

Mrs. Bach has been on the board since 2001. During her tenure, she served as vice chair for three years (2003, 2006, and 2012). She served as Board Chair for 9 years (2008, 2010-2011, and 2014-2019). In 2023, she was once again elected to serve as chair.

Title: Vice Chair
Email: shawn.hennessey@augusta.kyschools.us

Mr. Hennessey has served two stints on the Board of Education. He initially served in 2011 and 2012. He returned to the Board in March of 2017. He was elected Vice Chair in July of 2023.
Title: Member
Email: brian.jett@augusta.kyschools.us

Mr. Jett was appointed to a vacant seat on the school board in August of 2023.

Title: Member
Email: chasity.saunders@augusta.kyschools.us

Ms. Saunders was elected to the school board in 2013 and has served continuously since that time.