Augusta Competes at Track Region Championship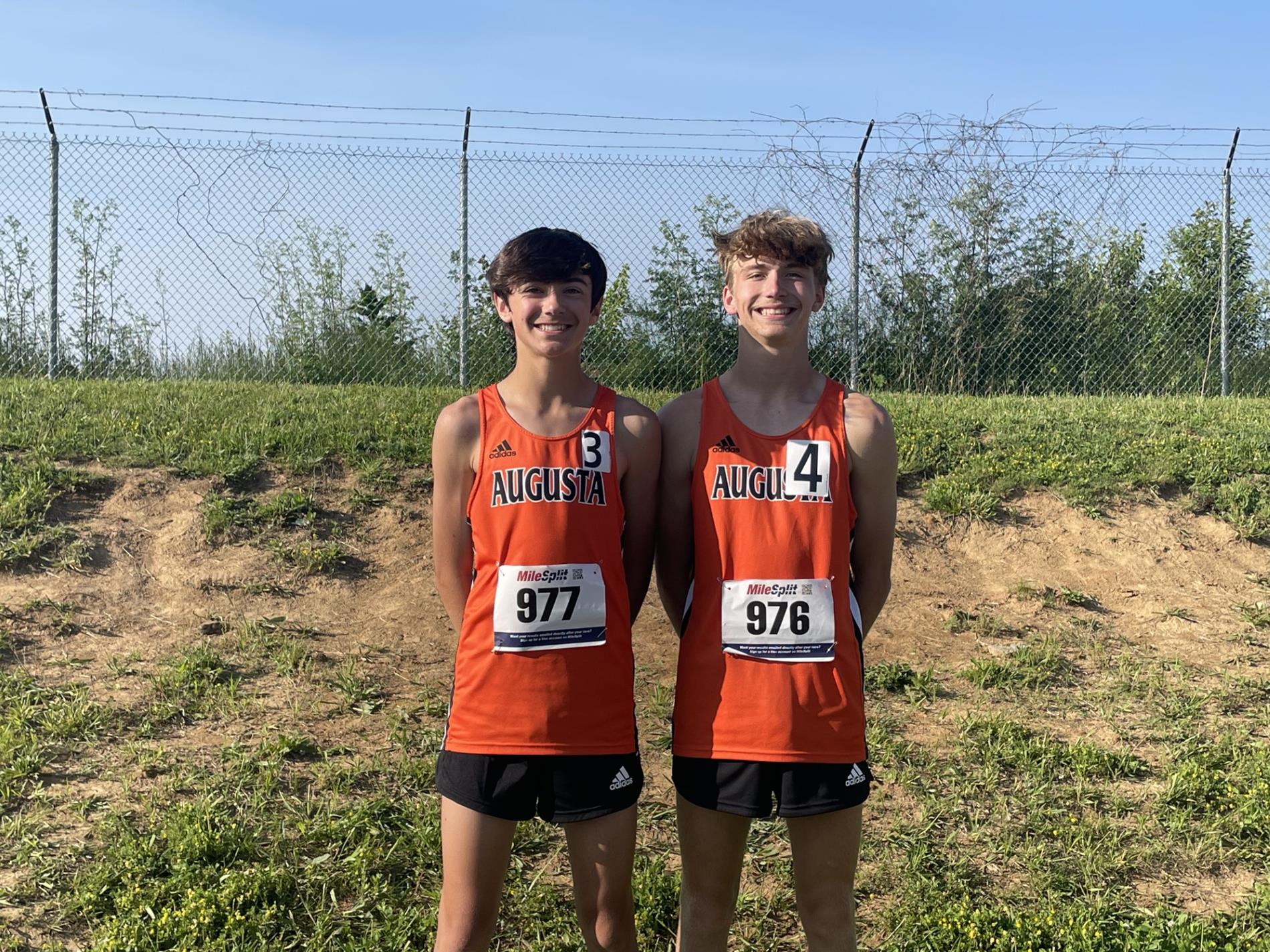 ---
The Region 5 A Track & Field Championship was held at Mason County on Sunday, May 21, with 16 schools competing. Athletes who finish in the top six earn medals at the regional meet. The champion and runner-up in each race receive an automatic bid to the state championship. Then, the next top-ten individuals in the class state-wide receive an at-large bid.
The highlight of the day for Augusta was the 3200 M Run. For the second straight year, the Panthers claimed the event. Grayson Miller, coming off being the cross country region champ this fall, won the 3200 M race in 10:30. Bryant Curtis was in next to finish runner-up in 10:43. Both runners will receive an automatic bid to the state championship.
"You never know how a race is going to play out, and this one started out slow," Augusta Coach Tim Litteral said. "Grayson and Bryant both sat back in the first half of the race to let others lead, before eventually making their way to the front and never relinquishing those first and second place spots. Their times were slower than I would have expected, but at region, you're racing for those top 2 spots if possible, and the secured their trip to state."
The boys 1600M run was, as expected, a competitive race. Bryant Curtis finished 4th, running 4:44.0. The time set a new school record. Grayson Miller finished 5th, running 4:50.
In the 800 M Run, Conner Snapp ran 2:19.
In the shot put, Braydon Appleman finished 5th throwing 41 ft – 10.25 in. Snapp threw 33 ft. – 4.25 in. In the discus, Appleman threw 103 ft. – 1 in.
Those advancing to the KHSAA Class A State Track & Field Championship will compete at the University of Kentucky Track Complex on Thursday, June 01.