Augusta Boys XC Finish 6th at State Championship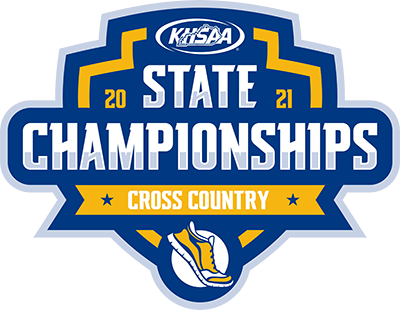 ---
The top runners and cross country teams from around the state traveled to Bourbon County this past weekend for the State Championship. Augusta competed in the Class A State Meet Saturday morning.
In the boys' race that featured 279 runners, sophomore Grayson Miller led the Panthers by finishing 17:07, placing 18th. The time was Miller's second-best of his career. Bryant Curtis was in next placing 29th and running 17:30, a new personal best for the junior. Junior Conner Snapp ran 19:06, while John Hamm ran 19:50, the freshman's personal record. Sophomore Nicholas Mains ran 19:52, while classmate Noland Young ran 20:39, a PR. Senior Braydon Appleman ran a personal best 27:52.
Of the 36 full teams that competed in the championship race, the Panthers were projected to finish around 12th. With solid performances on the tough course from runners up and down the roster, Augusta was able to land a 6th place finish.
"Weather was good and the course was in good shape that helped make for a great day for racing," Augusta Coach Tim Litteral said. "Our guys ran really well. I thought if we had a strong showing, we might crack the top ten, but honestly we finished beyond what I would have expected. They really competed."
The girls' varsity race included 247 runners. Sophomore Braylie Curtis, seeded 47th entering the race, was competing in her fourth straight state meet. At the first mile mark, she was in approximately 50th place. By the two-mile mark, she had moved up to 40th. Curtis finished 34th, running a season-best time of 21:31, just five seconds off of her personal best.
"We tried to get Braylie to have a more conservative start, and she did," Litteral said. "I think that helped her conserve some energy and be able to stay at a solid pace for a longer time, which resulted in her third best career time and her best performance at the state meet."
"Overall, we didn't put a lot of pressure on them going into state, but the one thing I told them at the start of the week was that I didn't want our program to take a step backward by finishing lower than we were capable of," Litteral said. "That didn't mean I expected them to finish as high as last year, but I didn't want them to be satisfied with just being at state. I wanted the same focus preparing for state as we put on preparing for Region, and to me it's obvious they did that."