Online Registration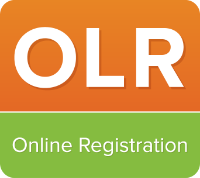 ---
All families need to complete the online registration by August 28.
All students will still receive an enrollment folder the first week of school, as they always have. While this will have fewer forms, there will still be some forms to complete, such as information for the school nurse, lunch program information, and signature sheets. We ask that those forms are still returned promptly.
Returning Families
For those families who will be returning to Augusta Independent, or for those new families who have already enrolled for this year with the Guidance Counselor, parents or guardians need to complete the annual online enrollment update. The enrollment update opened in the Parent Portal on July 26, 2023. If you have a returning student, but also have a new student, you will be able to add that new student during the update process. The link to the Parent Portal is https://kyede1.infinitecampus.org/campus/portal/augusta.jsp.
In order to access the online enrollment forms, parents must have a portal account. If an account is needed, please submit the online request form at https://docs.google.com/forms/d/e/1FAIpQLSftmDfCDleequeiR32NtL6AMtOPTGM0epvX3WMvxeU5smoFMA/viewform. Please allow up to three days for account instructions to be e-mailed to you. If you have forgotten your username or password, please use the Forgot feature on the Parent Portal login page.
Once logged into the portal, expand the menu on the left side of the page. It's the three lines at the top left. Click "More" in that menu. A list of links should open and the bottom link should be "Online Registration."
New Families
For new families who were not enrolled at Augusta Independent last year AND have not yet enrolled with the Guidance Counselor, online new student registration opened July 26. A parent or guardian will go to https://kyede1.infinitecampus.org/campus/OLRLogin/augusta. It will instruct the parent to enter an e-mail address, and a link to register will then be e-mailed. If you've already enrolled with the Counselor, please complete the instructions above as a Returning Family.

If you live outside the Augusta Independent School District, families should first complete the nonresident form before enrolling. That form can be completed online at https://docs.google.com/forms/d/e/1FAIpQLSfB7NQ1JDpWDHVCxIDUCmZJlYW2XCI2HUEz0krY2n29CtWLPw/viewform.

If families are not able to register online, they can schedule an appointment to meet with the counselor to enroll. Also, if families who register online still desire to meet with the guidance counselor, tour the building, etc., they may make an appointment as well. To make an appointment, call 606-756-2105.
If you have a returning student, but also have a new student, you will be able to add that new student during the update process as described under Returning Students.
Kindergarten Students
If your child will be attending kindergarten and did not attend preschool at Augusta Independent and you have not previously registered, please follow the steps for "New Families." If your child did attend preschool at AIS, please follow the steps for returning students.
There is still a kindergarten enrollment packet that needs to be completed. Kindergarten Orientation is scheduled for August 15 at 6:30 PM.
New Preschool Students
If you are interested in registering your child for preschool for the first time at Augusta Independent, there is a screening process the child must go through. Contact the school to set-up an appointment.