AIS Winter Band Concert December 15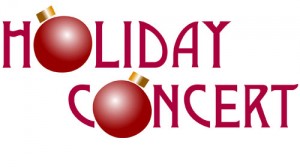 ---
On Thursday, December 15, at 6:00 PM the Augusta Independent bands along with the 3rd and 4th grade will perform their annual winter concert. The concert will consist of the beginning band (5th grade), middle school and high school band. They will perform some traditional holiday classics along with some marches and some exciting programmatic music.
Mr. Bloomfield's 3rd grade and Mrs. Bach's 4th grade class will be our special guests as they perform some steel pan music including some Beethoven and some other surprises.
The high school/middle school pep band is also getting geared up for basketball season. We performed in the girls home opener against Dayton on November 28th. Catch the pep band throughout the basketball season. The marching band is also excited about the upcoming White Christmas parade on Saturday, December 10 at 5:30 PM. The band will perform a medley of Christmas favorites and be in full uniform. We will also be displaying our new band banner.