Future Forward Brings Early Literacy Support & Job Opportunities to AIS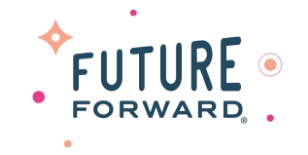 ---
Future Forward is coming to Augusta Independent School for the 2022-23 school year! The program is a research-proven, cost-effective, K–3 early reading intervention that improves student reading achievement through research-based literacy programming within the school and family." More details can be found at the following links
Future Forward's mission and vision:
Mission: "Our mission is to help young children develop the skills they need to become confident, successful, joyful readers by providing individualized tutoring combined with expansive family engagement. "

Vision: "Our vision is to be known as the leading provider to quickly and expertly help young children of all backgrounds, particularly children from low-income households, have the academic tools necessary to be successful, skilled learners."
With this new program, Future Forward is hiring for positions at AIS. A full-time Instructional and Family Engagement Coordinator will be hired, as well as several part time tutors. Future Forward is responsible for the entire hiring process, so to ask questions or express interest, e-mail hello@futureforwardliteracy.org.