Halawani to Serve as Graduation Speaker on May 20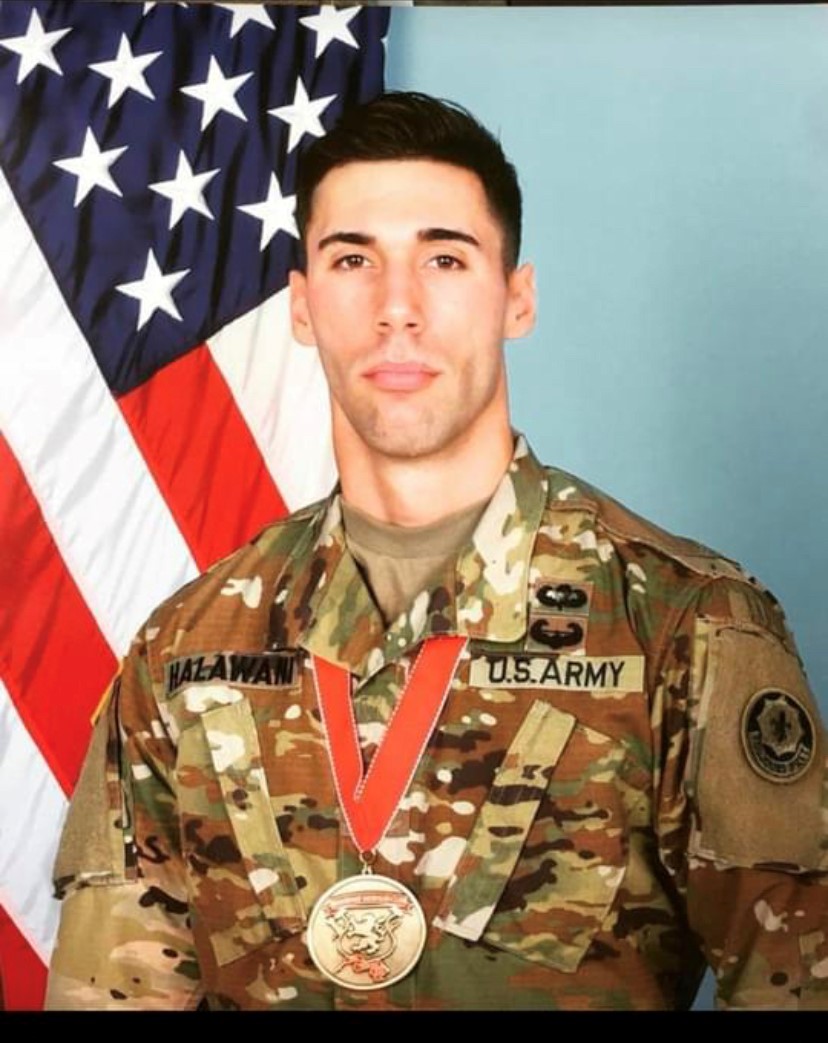 ---
Augusta Independent School will hold its commencement ceremony for the class of 2022 on May 20 at 7:00 PM. The ceremony will take place in the school gymnasium. This year's graduation speaker is Augusta graduate Jameel Halawani.
Mr. Halawani, age 29, was raised in Augusta, Kentucky, and graduated with honors from Augusta Independent School in May, 2012. Upon completion of high school, Mr. Halawani joined the United States Army where he attended Basic Combat Training at Fort Leadwood, Missouri, MOS specific training at Fort Lee, Virginia, and Airborne School at Fort Benning, Georgia. Mr. Halawani was then assigned to the 4th Brigade Combat Team, 25th Infantry Division in Fort Richardson, Alaska from 2013 to 2016. During his tenure in Alaska, Mr. Halawani quickly climbed through the ranks, held multiple leadership positions, and also learned how to prepare for any Airborne large scale combat operation logistically and strategically.
Upon completion of his first duty station, Mr. Halawani reenlisted another four years and was assigned to the 2nd Cavalry Regiment in Vilseck, Germany from 2016-2020. During his overseas tour, Mr. Halawani earned the rank of Staff Sergeant and deployed to Poland, Hungry, Romania and Lithuania in support to Operation Atlantic Resolve.
In 2020, Mr. Halawani was selected above his peers to attend Warrant Officer Candidate School at Fort Rucker, Alabama, where he graduated at the top of his class and commissioned as a United States Army Warrant Officer. Mr. Halawani also graduated from the Army Logistic University in Fort Lee, Virginia.
Mr. Halawani is currently Stationed at Fort Campbell, Kentucky, and assigned to the 3rd Brigade Combat Team, 101st Airborne. He currently serves as the 3rd Brigade SSA Accountable Officer.
Chief Warrant Officer Halawani's awards and decorations include the Airborne Badge, Air Assault Badge, Meritorious Service Medal, Army Accommodation Medal, Army Achievement Medal, Army Good Conduct Medal, National Defense Service Medal, Global War on Terrorism Service Medal, Noncommissioned Officer Professional Development Ribbon, the Army Service Ribbon, Overseas Service Ribbon, Drivers Badge and the Expert Qualification Badge with M4 Rifle. Chief Halawani is also a recipient of the 'Order of Saint Martin'.
Civilian Education:
Associate of Arts- Central Texas College (2015)
Certified Logistics Associate-MSSC (2017)
BA in Supply Chain Management- University of Maryland (On going)