Augusta Athletics Continues to Broadcast Basketball Games for 2022-2023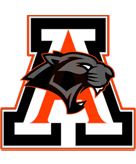 ---
As it has for more than a decade, the Augusta Athletic Department will once again broadcast the majority of its basketball games this season. Approximately 80% of the Panther's and Lady Panther's games are scheduled to be broadcast, including all of their home games.
As always, links to each game broadcast can be found on the district's website at www.augusta.kyschools.us/webcasts. All home games will be video streamed through NFHS. A subscription to NFHS is $12 a month and gives access to anything streamed on NFHS during that period, as many other schools around the state utilize NFHS.
Away games will continue to be streamed using the Meridix broadcast platform. These games will continue to be provided to fans for free. As an extra service this year, the Athletic Department is planning to simulcast home games by providing a free audio stream in addition to the paid video broadcast. On the broadcast page listed above, there will be two links for home games: one for the paid video broadcast and one for the free audio stream. In exchange for the free service, Meridix places advertisements on the broadcast page.