Track & Field Has Historic Day at Regional Meet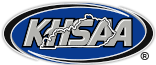 ---
On Sunday, the Augusta track & field team, along with 16 other schools, competed at the Region 5 A Track & Field Championship.
The highlight of the day for Augusta was the 3200 M Run. The 8 lap race was a true race on the boys' side from start to finish, with the lead changing multiple times amongst the top five runners. In the end, Augusta's Matt Jones won the race in 10:28, setting a new school record. He is the first known boy from Augusta to be an individual region champ Bryant Curtis finished 5th, running a personal best 10:44. On the girls side, Braylie Curtis finished 4th, setting a new girls' school record of 12:49.
Athletes who finish top six earn medals at the regional meet. The champion and runner-up receive an automatic bid to the state championship. Then, the next top-ten individuals state-wide receive an at-large bid.
"Matt obviously ran a great race, and he controlled the race at various points that I think put him in the position to get the win," Augusta Coach Tim Litteral said. "Bryant and Braylie also ran strong races. It was a really good day for our two-milers."
The day actually kicked off with another exciting race. The boys' 4x800 meter relay team of Matt Jones, Conner Snapp, Bryant Curtis, and Mike Jones finished runner-up with a time of 8:35, shattering their old school record and earning a bid to the state meet for the second consecutive year. They were edged out by Trimble County who ran 8:33.
"Those guys laid it out for us and ran a great, competitive race," Litteral said. "Last year, Trimble ran away with that event and we were battling for 2nd with Danville. This year, our guys really made Trimble work for that win."
In the 800 M Run, Conner Snapp ran 2:07.85, breaking another school record for Augusta. He finished 5th. 8th grader John Hamm closed out his first full varsity season running 2:32. In the boys 1600 M Run, Mike Jones ran 4:56 and Grayson Miller ran 4:59, personal records for both. The placed 5th and 6th respectively. It was Miller's first time running sub-5:00 in the mile. In the girls 1600 M Run, Braylie Curtis ran 5:58.
"The 800 is a competitive race in our region. Conner was able to hang near the front pack and get a big PR," Litteral said. "Mike and Grayson both ran good races in the 1600. It was good to see Grayson not only medal, but run a strong enough race to break that five minute mark."
Mike Jones set a new school record in the long jump, jumping 18 feet – 3 inches. He placed 5th.
In the boys' discus, Braydon Appleman threw 100 feet – 4 inches, placing 6th. John Paul Cordle threw 79 feet – 2inches. In the shot put, Appleman threw 35 ft – 10.5 inches, while Cordle threw31 ft – 10 inches.
"It was a really great day for our team," Litteral continued. "We had 12 individual's medal, broke 5 school records, and, and know we have at least have our 4x800 team and Matt in the 2-mile advancing to the state championship. On Friday, they will announce the at-large bids, so we're hoping to have a couple more advance as well."
The KHSAA Class A Track & Field State Championship is June 02 at the University of Kentucky.