AIS to Honor Veterans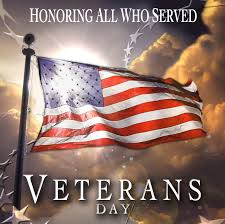 ---
Although the current COVID situation may change some of our traditional Veterans Day programs and ceremonies, the Augusta Independent School District will continue its proud tradition of finding creative and meaningful ways to honor those who have served or are serving our country.
Augusta Independent School invites Bracken County veterans and the community to view a special video created by A.I.S students, band members, faculty, and staff that will be shared on various social media platforms on Veterans Day. The video will include student tributes to our veterans in the form of art, music, and poems. Our students are having fun creating many ways to show how much they appreciate those who have protected our country.
As a special thank you to our Bracken County veterans, AIS would like to extend an invitation to enjoy a traditional Thanksgiving dinner with our school on Thursday, November 18, 2021. Veterans are invited to contact the school at 606-756-2105 for more information.