McCane Rated Exemplary, Augusta Board Moves Ahead with Gymnasium Project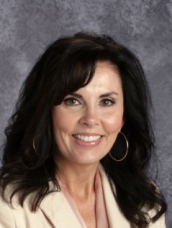 ---
The Augusta Board of Education held its monthly meeting on August 11 with several important items on the agenda.
The Board of Education completed its summative evaluation of Superintendent Lisa McCane. Each school board must annually evaluate the Superintendent on seven standards: Strategic Leadership, Instructional Leadership, Cultural Leadership, Human Resources Leadership, Managerial Leadership, Collaborative Leadership and Influential Leadership. McCane received an overall rating of exemplary by the board. Board members' comments on McCane's performance included their appreciation of her continuous communication with board members, her building of external partnerships to bring additional services and resources to the district, her management of the budget, and putting the district in position to begin the new gymnasium project.
G. Scott & Associates Architect Craig Aossey presented to the Board the schematic design for the new Gymnasium. The schematic designs included the new gym, concessions and lobby area, locker rooms, and administrative office space. The Board unanimously approved the designs, which allows them to be submitted to the Department of Education. Aossey also laid out a project timeline for the fall, with design development being the next phase in September.
The Board of Education also set the 2022-2023 tax rates and was able to lower the rates from the previous year, while maintaining similar funding levels. The Board adopted a tax rate of 77.1 cents on real estate and personal property, a decrease 2.4 cents from the rate last year of 79.5 cents.
The Board also heard updates from Principal Robin Kelsch on back-to-school events and the Future Forward literacy program, while Superintendent McCane updated the Board on the GEAR UP program and the partnership with PrimaryPlus for dental health services.