Augusta Cross Country Makes Strides at Mason County Invitational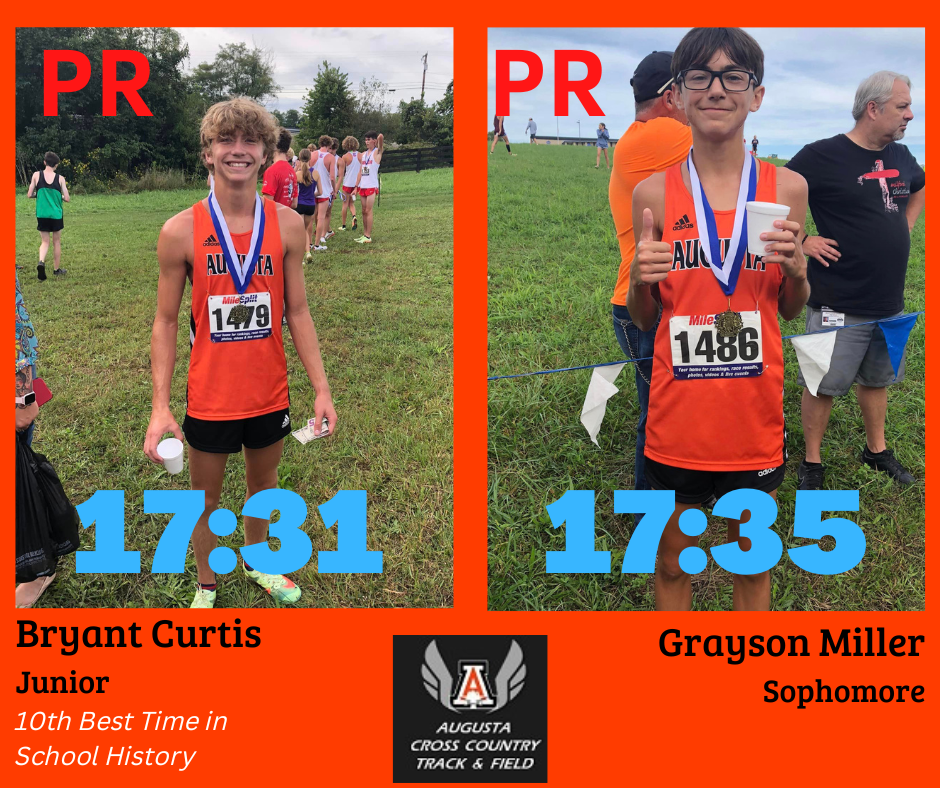 ---
The Augusta cross country team competed at the Mason County Invitational on Saturday, September 10. While the meet is close to home, it typically provides competitive competition for area runners, as the meet draws teams from northern, eastern, and central Kentucky.
The day started with the girls varsity race. In her second race of the season, Braylie Curtis ran 22:37, placing 25th out of 125 girls and medaling.
"It was another solid race for Braylie as she knocked about a minute off of her time from last week as we try to catch up her conditioning," Augusta Coach Tim Litteral said.
In the boys varsity race that had 199 runners, the Panthers were led by Bryant Curtis. He finished 14th as a medalist, running a personal best 17:31. That is the 10th best 5K time in school history. Grayson Miller was also a medalist, coming in shortly behind Curtis at 16th, running a personal best 17:35. Noland Young ran 21:26, Nicholas Mains 21:56, John Hamm 22:49, and Braydon Appleman 31:34. It was Young's, Mains', and Appleman's first varsity cross country race.
"We were strong at the top today for sure, with Bryant and Grayson both breaking into the 17:30s," Litteral said. "It was the first time since 2014 that we've had anyone in the top 20 at this meet, and today we had two guys. We were without Conner today, so that hurt our team placement, but I thought our three new additions to the team in Nicholas, Noland, and Braydon did well and ran faster than their goals. John was right there with Nicholas through a lot of the race but lost a shoe. I think absent that, he would have had a PR-type day as well."
The boys varsity team, which started the season with only four runners, didn't have enough to compete as a team, as that requires at least five athletes. Now that the Panthers have that, they can focus not only on the individual performances at the regional meet, but on returning to the state meet for the third consecutive year
"I'm not sure what the rankings look like yet and where it will put us with our newly added runners, but I think we can at a minimum compete for a state qualification," Litteral said. "I know some of our guys want to talk about a three-peat, but right now, we've just got to put in the work and see where it takes us. Our training the rest of September is really important to how we finish the season in October."
In the boys middle school race, Jasper Miller set a new personal record for the second straight meet. He ran 15:42, running about 30 seconds faster than in his pervious race.
The team will return to action on September 24 at the Bluegrass Invitational at Masterson Station Park. Masterson Station Park is the site of the Region 5 A Cross Country Championship in October.