Augusta Student Wins National Wheelchair Basketball Tournament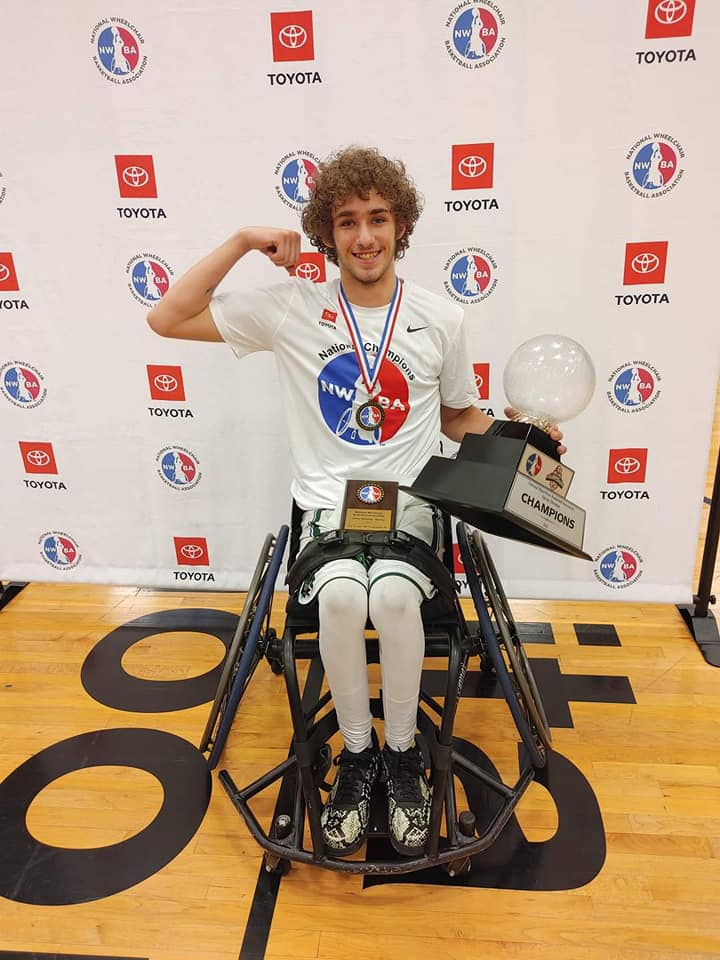 ---
Gabe Taylor, an incoming junior at Augusta Independent, has played for the Cincinnati Dragons for the past five years. The Dragons are a wheelchair basketball team based in the Cincinnati region. They are a traveling team and compete in tournaments in various states.
The Dragons finished the season undefeated, going 28-0, along with winning the 2021 NWBA Varsity National Championship, played on June 27 in Wichita, Kansas.
"The Greater Cincinnati Adapted Sports Club means a lot to me," said Taylor. "It has given me a chance to play the game I love while having the ability to compete with people who are in the same situation as me."
Taylor was named MVP for the championship game and 1st Team All-Tournament. Gabe is the son of Jerrod and Tiffany Taylor, and the grandson of Robin Snapp Fangman.